Lustra (Exhibition)
Ölmalerei und Schriftarbeiten auf Papier
7 May 2016 – 16 June 2016
Opening: Friday, 6 May 2016, 7 – 9 pm
Angela Dwyer im Gespräch | Artist Talk

Donnerstag, 26. Mai, 19:00 Uhr
Thursday, 26 May 2016, 7 pm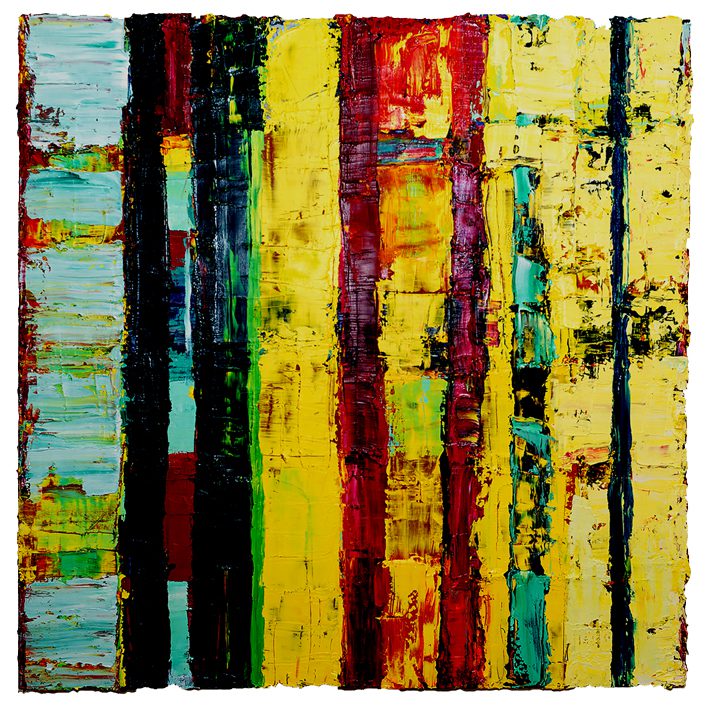 Anlässlich der Ausstellung "Lustra" laden wir Sie und Ihre Freunde herzlich zum Künstlergespräch mit Angela Dwyer am Donnerstag, den 26. Mai um 19.00 Uhr, ein.
Dwyer gibt Auskunft über ihren Weg zur Malerei sowie zu einzelnen Aspekten ihres Schaffens. Sie sind zudem eingeladen, der Künstlerin Fragen zu ihrer Arbeit zu stellen. Das Gespräch findet in deutscher Sprache statt. Moderation: Dr. Simone Bernet.
Bernet Bertram is pleased to invite you and your friends on the occasion of the exhibition "Lustra" to the artist talk with Angela Dwyer on Thursday, Mai 26, 7 pm.
Dwyer talks about her way to the fine arts and individual aspects of her work. You are also invited to ask the artist questions about her work. The conversation will take place in German.
Moderation: Dr. Simone Bernet.